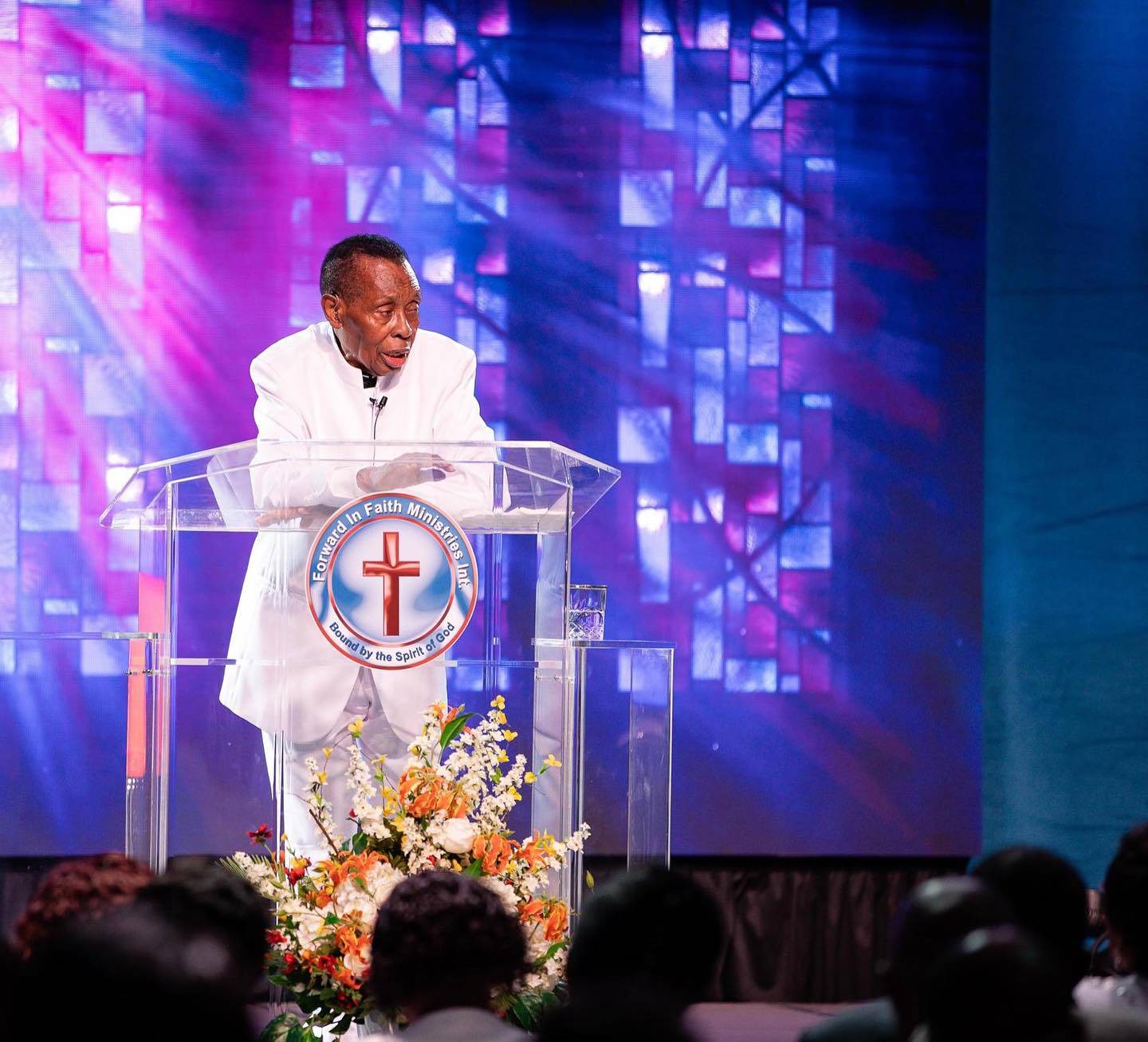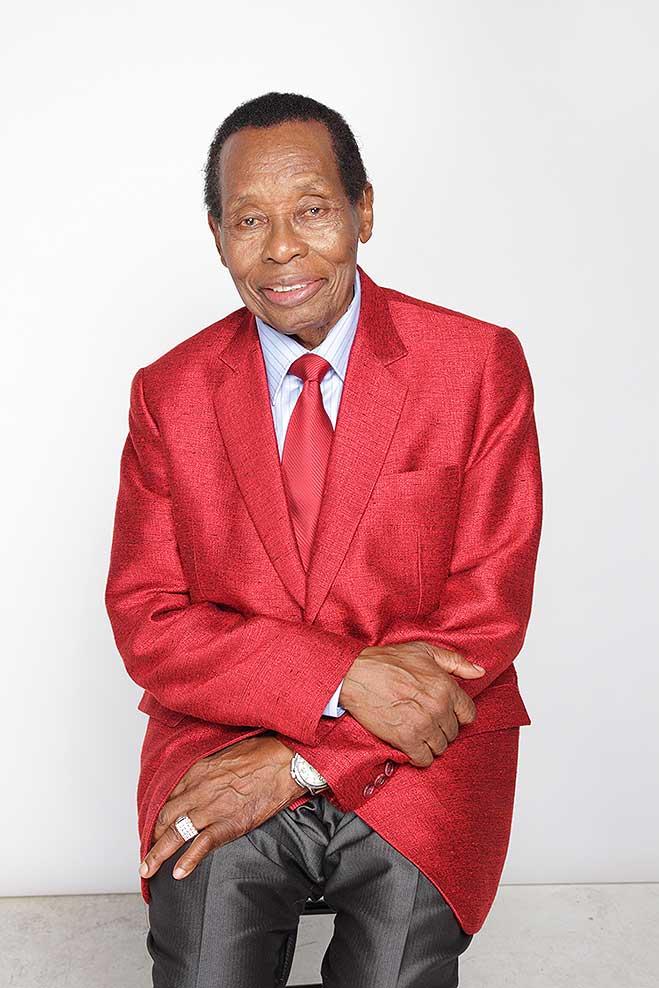 A Legacy of Faith
While it's impossible to condense a century into a few paragraphs, or do justice in conveying the magnitude of Archbishop Dr. Ezekiel Guti's impact across the world, this bio highlights a few of the many achievements of the founder of ZAOGA Forward in Faith Ministries International (FIFMI).
Scripture says in Acts 13:36
"For David, after he had served his own generation by the will of God, fell asleep."
Ezekiel surely served his generation with all his might, and the following is a summary of decades of selfless service and of uncompromised dedication to the preaching of the gospel of Jesus Christ.
FIFMI Founder & Apostle
Dr. Ezekiel Guti.
75 Years Preaching the Gospel Nonstop
Archbishop Ezekiel Handinawangu Guti was one of history's great men of faith who walked with the Lord Jesus Christ and led many to salvation. Born May 05, 1923, he is one of few church founders in history to have reached 100 years old while still preaching the gospel. With unabated passion and unwavering faithfulness, Ezekiel began preaching in 1948 at the age of 25, and continued nonstop, winning souls and planting churches worldwide. Having ministered the gospel for 75 years, the Lord called Him home to glory on July 5, 2023, completing a century-long legacy that has fueled many to follow Jesus.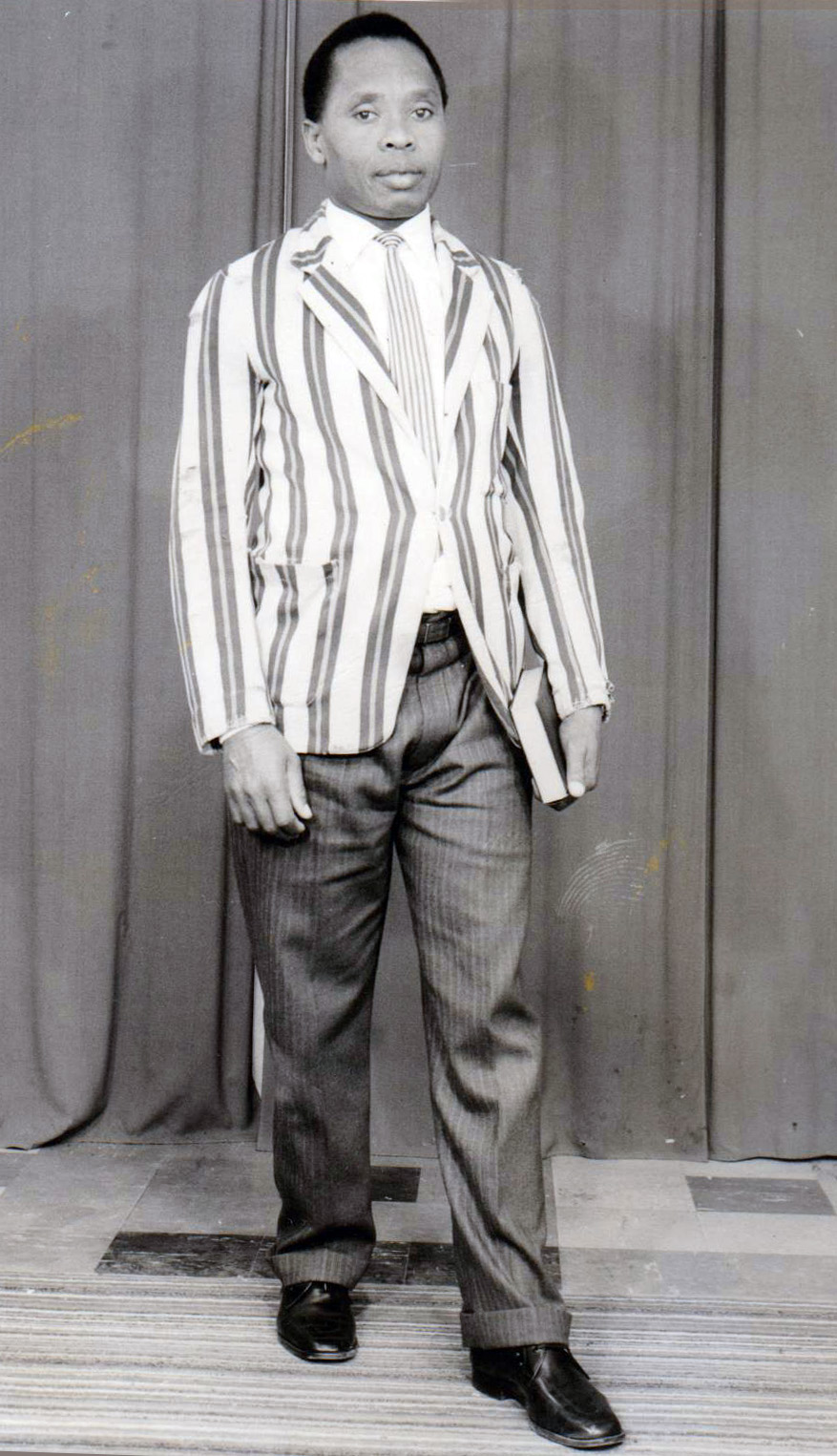 Despite his desire to simply preach Jesus and not to establish a church, after facing many hardships, God led Apostle Ezekiel Guti to Bindura, Zimbabwe in 1960. On the 12th of May that same year, ZAOGA was born under a Gum Tree. Then known as AOGA, the church was later named ZAOGA Forward in Faith, in Zimbabwe, and is now also known as Forward in Faith Ministries International (FIFMI) around the world.
Apostle Dr. EH Guti was a sought-after speaker worldwide, and traveled extensively across the globe. From the 1970s, he ministered throughout Africa, USA (40+ states), United Kingdom, various countries in Europe, UAE, Asia, Australia / New Zealand, along with many islands.
Apostle Ezekiel Guti's legacy epitomizes the definition of "spiritual father" as he trained and replicated himself in over 10,000 pastors who now serve in FIFMI churches and in other ministries worldwide.
Marriage to Apostle Dr. Eunor Guti
Archbishop Ezekiel Guti's life story was further enriched by his marriage to his beloved wife and fellow laborer in the gospel, the maidservant of God Apostle Dr. Eunor Guti. With a marriage spanning five decades, their union remains an enduring source of inspiration for couples worldwide. Through their remarkable example, ZAOGA FIFMI has a powerful marriage ministry that is touching lives.
Archbishop Ezekiel Guti authored numerous books on marriage, which proved instrumental in saving marriages and undoubtedly will continue to do so until the return of Jesus.
Archbishop Ezekiel Guti remained strong and active, even working full days as a centenarian. He credited his long life to daily reading of the Word of God saying, "I eat Jesus everyday", and to the prayers of the members of ZAOGA Forward in Faith who interceded for him daily throughout his ministry. Truly the lifespan reached by Apostle Dr. Ezekiel Guti is a testimony to the power of prayer, and of faith in God.
Over many decades, intercessors in Forward in Faith churches worldwide sang a song during prayer meetings that said: "We pray and ask, with tears and faith, for Ezekiel to be given more years to preach the gospel of Jesus Christ, the world over in many nations." This prayer was heard by God, and the Lord enabled Ezekiel to preach the gospel all over the world before he took him home, after he had emptied himself of all that God had put on his heart to do.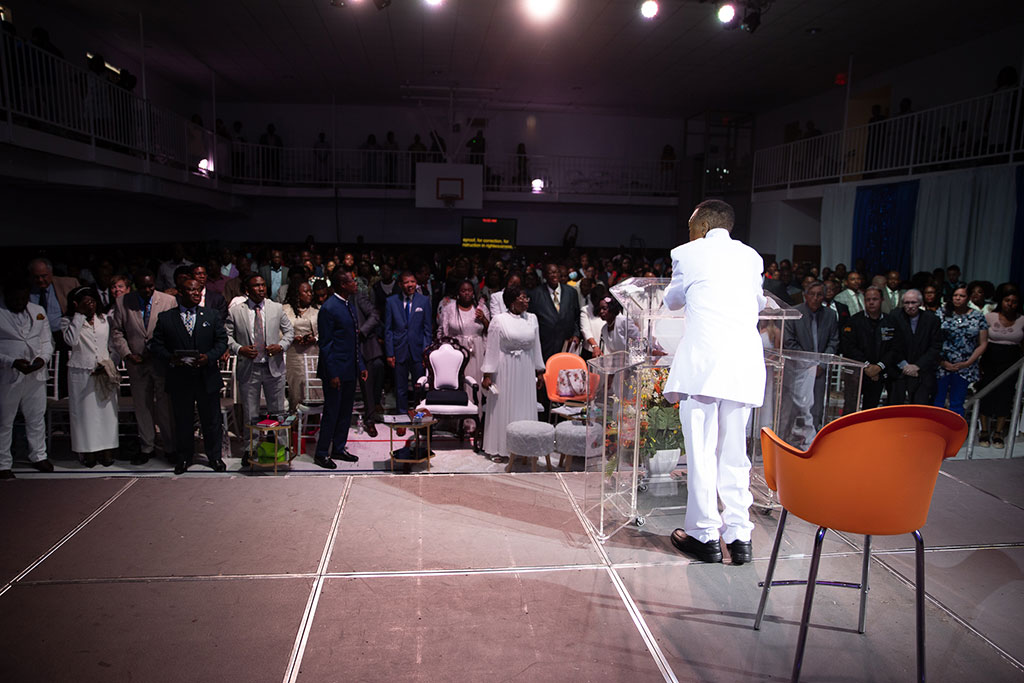 Ezekiel's journey of faith began at a young age in the 1930's following an experience with God in the forest of his birthplace and rural village called Ngaone in Chipinge, Zimbabwe. God revealed Himself in an astonishing supernatural visitation, and with a simple message saying "Fear not, sin not." From that day Apostle Ezekiel Guti continued to have divine encounters and angelic visitations, some of which are recounted in the books History of ZAOGA Forward in Faith, African Apostle by Dr. Gayle Erwin, New African Apostle, his autobiography, and A Life of Miracles. 
A few examples of the supernatural encounters in Ezekiel's life
Music in the forest, and an audible voice from heaven
After hearing from his mother about the last punishment for all sinners, young Ezekiel, (then Handinawangu), began to go to the forest alone and cry "creator if you are there save my soul." After doing this for many days, one day he suddenly heard music that began to play in the air, which he described as "sweet, thick music" that filled the whole forest area surrounding him. He then heard a voice that said "Fear not, sin not." Ezekiel described this experience saying "it was like fire in my heart!" From that day he began looking for someone who could tell him more about Jesus.
Appearance of an Angel in Vumba, Zimbabwe
"…The Angel of the Lord appeared in front of me, raising his hands up and down.  I trembled with fear and felt as if I had melted. The angel never left me. He went with me wherever I was preaching. For over 20 years, people saw the angel when I was preaching. The first day when I was preaching, people fell down and appeared dead. I didn't know what had happened to them, but later on, they told me they had seen an angel standing by my side."
Caught Up in the Air at Cottage 593 in Highfield, Harare, Zimbabwe
Another year again on a Saturday, I was fasting and praying reading the book of Acts, with a young man at Cottage 593. Suddenly the whole house was filled with bright shining and we all fell on our faces. The Lord appeared and suddenly I was caught up in the spirit. I was taken up in the air and I wondered what it was. After that, the Lord told me that if I would overcome the temptations he was going to take me to another country and train me and bring me back to my people to teach my people.
Lunch Hours with an Angel
When Ezekiel was working for Fison's Fertilizer Company, an angel would visit him during his lunch hours showing him things to come. As he read his small New Testament, and prayed, the angel would appear and disappear when lunch hour was over. That was the vision of Lunch Hour Ministries which we have today in every city and many people are getting saved through lunch hour ministry.
Daughter Raised from the Dead
One morning Grace Mponda brought
her daughter who was dead while we were staying in Braeside. I wrestled with the spirit of death in the name of Jesus and the daughter became alive. Every now and then she would send me a chicken thanking God who brought her back to life.
Archbishop E.H. Guti
Academics Achievements
Ezekiel's academic credentials included BA, MA, DD, D.Min and a Ph.D in religion. He held a Bachelor of Christian Education and a Doctorate from Northgate Graduate School and Zoe College U.S.A. His educational accomplishments become more noteworthy when considering the socio-economic barriers he overcame by God's grace, in order to pursue an education.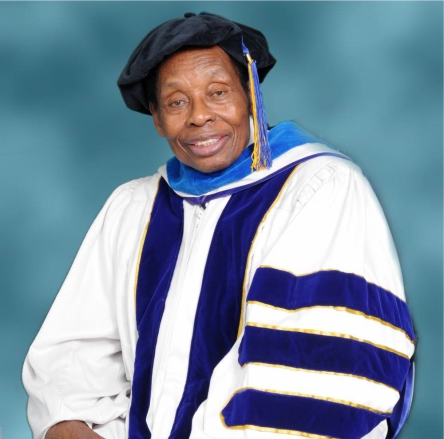 Institutions & Ministries
Out of his passion and love for learning, Dr. E.H Guti was moved to establish educational institutions, and was the founder of the Zimbabwe Ezekiel Guti University, Christ for Zimbabwe College, AMFCC Bible Schools, the Grange Christian School, Ezekiel Guti Primary School in Liberia, and many more. Through the same passion, he led the establishment of Mbuya Dorcas Hospital, a hospital which is now relied upon by many Zimbabweans for both medical treatment, as well as non-medical treatment through the power of Jesus Christ. Dr. Guti also established orphanage centers, ministries, and foundations which touch the lives of the needy including the Disabled and Helping Hands association, Blind and Sighted Integration Ministry, Ezekiel Guti Development Trust, among others.

"I say to all people who love God everywhere
Love God, fear God, see the light. Jesus said, 'I am the light of the world.' I am speaking to all the people who see me as their spiritual father all over the world. My tears come down [seeing that] what God said is real and has been fulfilled."
Apostle Dr. EH Guti – May, 2022